Welcome to HypnoBirthing® at Hypnotherapy Dunedin!
Karen Hughes is now certified  to offer pregnant clients HypnoBirthing® – an Internationally recognised natural child birth education program – focusing on pregnancy – from conception through to your infants arrival.  
We are proud to be teaching – HypnoBirthing® – The Mongan Method & are Affiliated with the HypnoBirthing® Institute.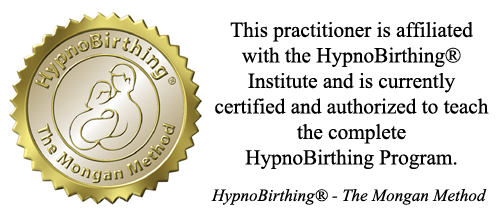 Your unborn baby deserves the least stressful journey into this world!
What Is HypnoBirthing®
HypnoBirthing® is an Internationally recognized childbirth education program founded in the U.S.A by Marie Mongan in 1989.   This amazing program offers techniques for achieving a more comfortable birth – that draws on the body's own resources.  It has helped thousands of families across the world to have the safe and natural birthing experience that nature intended.  
HypnoBirthing® – The Mongan Method is all about taking the fear out of birthing, regaining your confidence in trusting your body to do what it needs to do and turning this very special time into a wonderful journey.  "As a birth method, HypnoBirthing is new as tomorrow & as old as ancient times."  – Marie Mongan. 
Here's something that your mother never told you:  the birthing process does not need to be an ordeal.  In fact HypnoBirthing teaches you that giving birth is a natural process and your body is already designed to give birth naturally and safely. 
What Will I Learn? 

How to use your body's own natural relaxant, therefore lessening, or even eliminating discomfort and the need for medication.

 To trust your birthing body and work with it.

 How to free yourself of harmful emotions and the prior programming that leads to fear and tension as well as unyielding muscles that interfere with the birthing process. 

 To master special breathing techniques that best mirrors nature and aids the birthing process.  

 The art of self hypnosis, relaxation and visualization techniques that will allow you to experience a more comfortable (even painfree) birth.

 These techniques and many more offered in the classes will allow you to remain fully aware, in control but profoundly relaxed. 
What Are The Benefits?

 Reduced, or even eliminated need for chemical anesthesia, episiotomy and other interventions. 

 Reduced fatigue during labour – leaving you fresh and awake and with more energy for the the birthing process.  

 A shortened labour by several hours.  

 Your baby, your birthing companion and yourself will become bonded together in an amazing perinatal and postnatal experience.

 If your infant is born into a calm environment he/she is more likely to be a happier and better adjusted baby. 
Please click on the following video about:  HypnoBirthing®: Taking the Birthing World by Calm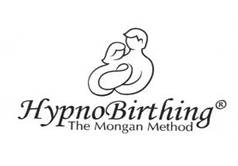 Small classes are usually run over 5 weeks.  The classes are relaxed and informal.  It is important that the birthing companion attends all classes. All couples will receive a copy of the HypnoBirthing book, relaxation CD's and many handouts.  
Private sessions can be arranged. 
Enquire Today
Contact Karen at Hypnotherapy Dunedin through the 'Contact' form (top right) or on 027 631 6090 to find out more about our course and all the amazing benefits of HypnoBirthing®
Karen Hughes Hypnotherapy Dunedin