Do You Have Concerns About Your Children?
Is your child struggling with anxieties or phobias that you don't want them carrying over into their adult years?

Does he/she have a fear of the dark or are other unnecessary fears and anxieties impacting on your family's quality of life?

Are nightmares or other sleep issues a concern?                                                                                                                                                                                                                                                                                                                                                                                                

Are habits like nail biting, thumb sucking or bedwetting causing you concern?

Does he/she lack confidence, low self esteem, appear withdrawn or bullied at school?

Worried about your child's 'challenging' behaviours?

Seeking better school or university grades through improved clarity and focus?

Is your child over the age of seven years?
 If so read on – hypnosis might be the answer
Hypnotherapy can be a good alternative for children as well as for adults.  It is a great way to help with emotional and behavioural difficulties that can upset home and/or school life.  It is a good alternative to using medications that may come with nasty side effects, or can be used in conjunction with medications. 

What Makes Hypnotherapy So Successful For Children?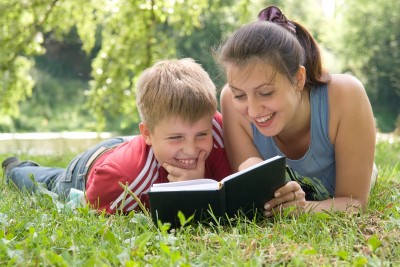 Hypnotherapy is a powerful tool and children respond very well.  Their great imaginations and natural ability to immerse themselves into stories and into the world of fantasy can mean that good results can come surprisingly quickly.  Further factors influencing their susceptibility to hypnosis are because of their young age – they   have had fewer years of imprints that weave their way into the mind thus acting as reinforcers.  Further factors include their openness to learning, their lack of fears and misconception about hypnosis and the fact that they are not as dominated by rational questioning as adults are. Specific techniques used will be based on your child's interests and developmental stage. 

Consultations
The initial consultation will deal with your concerns and view of the issue.  It will also involve looking at your child's needs and wishes and view of the problem.  Additionally to gathering current information, I will be gathering background information to work out the best approach in order to utilize your child's own resources to solve the issue.
Note:
Although hypnotherapy is an efficient strategy, successful interventions are determined in part by your child wanting to make changes.  Please determine his/her motivation towards change prior to booking an appointment.  
An adult must accompany children under the age of 16.  Please discuss with your child the option of you remaining in the room while receiving hypnotherapy.  It is worth noting that some children may feel inhibited by a parent's presence, however others may feel perfectly comfortable.  A comfortable reception area is available for accompanying adults.
Enquire today
Contact Karen on  027 631 6090 or use the Contact Form (top right)
Karen Hughes Hypnotherapy Dunedin